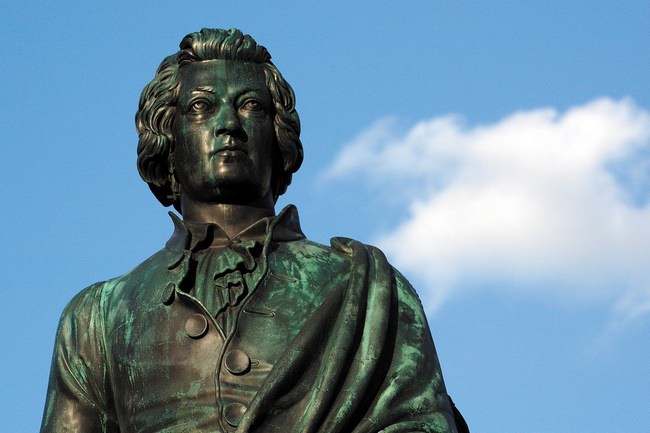 Offer:
On this tour we give you a lot of interesting information about the film, the making of the film and its historical (real) background.
We are going to show you many of the places which can be spotted in the film such as the Mirabell Gardens, St Peter´s Cemetery, the Residence and the Festival Halls,the Gazebo at Hellbrunn Palace as well as the Palace of Leopoldskron and Nonnberg Abbey.
Price: € 175.- |  Duration ca. 3 h
If there is more time available, we can take you out to the beautiful lake district to see the charming village of St Gilgen and the "wedding church" of Mondsee.
Price: € 195.- |  Half-day tour
Already in his youth shown around in Europe, being presented in front of kings and queens and even the pope, Wolfgang Amadeus Mozart is for sure the most well-known "Salzburger".
A father supporting and pushing his son, a mother being the anchor of the family, a sister also a brilliant child, but a woman, who had no chance of becoming a successful musician.
There is a lot to tell about the Mozarts, their friends, their colleagues and competitors.
Price: € 175 .- |  Duration: 2 – 3 h
Additions:
Entrances to Mozart's Birthplace and Mozart's Residence, where he lived, are possible!
Entrance fees aren't included!