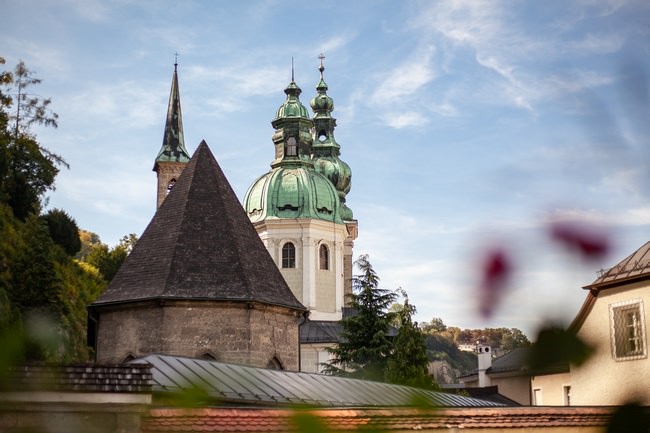 Offer:
Discover the beauty of our baroque town on a walking tour showing you the main sights like the Mirabell Gardens, the main shopping street with all the beautiful iron signs, the house where Mozart was born, the Festival Houses, the monastery St. Peter, all the impressive squares that brought the city the honor to be a Unesco World Heritage.
There is always the possibility to include the visite of the Mozarthouse or the fortress.
Rate: € 155,00
Duration 2-2,5 h
Entrance fees are not incuded!
Hohensalzburg Fortress is one of the largest and best preserved fortresses within Central Europe. Over a period of about 600 years, it was expanded and further developed until attaining its present appearance.The fortress has never been conquered or captured by any enemies!
Today it can easily be conquered by the funicular, which takes you up within minutes!
Rate: € 155,00
Duration ca. 2 – 2,5 h
Entrance fees are not included!
there is a lot to discover, to hear and to learn about Salzburg, its history and its residents today and in former days.
Rate: € 130.-
Duration: 1,5 h