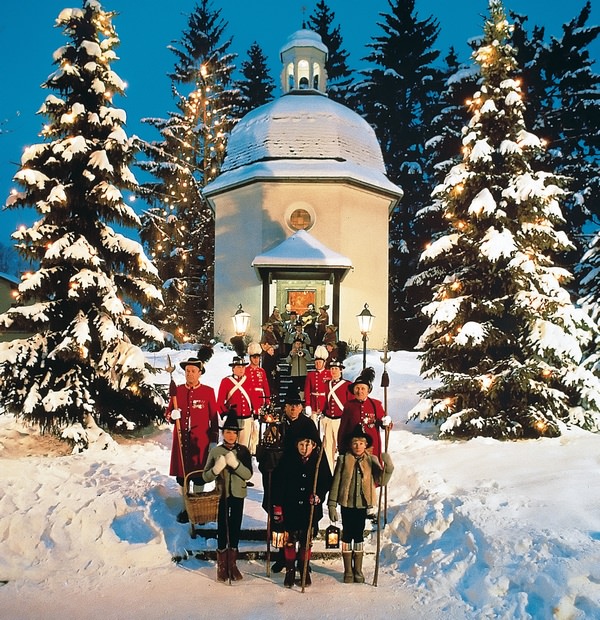 Oberndorf
A tiny little village near Salzburg was the place where the song "Silent Night Holy Night", was sung for the first time. You will hear a lot about the composer, Franz Xaver Gruber and Joseph Mohr who wrote the lyrics, their interesting lifes and the difficult days they had to handle with. Also an interesting story is, how this song was sent out into the world and is sung now all around the world.
A small chapel reminds us of the original site.
A walk over to the other side of the river Salzach shows us a historically interesting town called Laufen, where a well-known baroque painter, Johann Michael Rottmayr, was born.
Price: € 205.- | Duration: Half-day tour